Why Kahn and McIntosh are the Best Consulting Team in Golf. Learn Why I Coined, 'Eco-Economics'​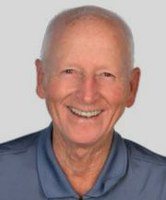 This important message should be circulated to every golf course and homeowners association (HOA) before the neighborhood golf course even hints of failure?
First order of business is to eliminate any hint of uncertainty. I mean immediately because as soon as negative rumors start to circulate property values begin to decline. I mean your residence could drop 10% in value overnight (ask any realtor). With golf courses failing all around the country an ounce of prevention now can avoid $ millions in lost property values. Bring Kahn and McIntosh aboard now before it's too late!
We are experienced. And we are different. Read on and you'll learn our secret as to why we are the best golf course consultants anywhere. We invite you or your board to a complimentary conference call at your convenience.
You may scratch your head at first because we analyze golf courses quite differently. 
Mike Kahn and Bill McIntosh have been in the golf course business in some capacity since the 1950s. There is virtually no area, component, or issue that we have not encountered – including the rash of golf course failures. We're experienced with HOA - golf course dilemmas.
First. Mike Kahn fully predicted the current crisis in articles he posted on Golfmak.com way back in 2000. In fact, 1999 document dated January 30, 1999, "A Strategic Perspective on the Future of Golf." By The National Golf Foundation (NGF) and McInsey & Company supported Mike's prediction. 
Even after the data outlined in the above NGF report, there was still well over 1,000 golf courses either under construction or on the drawing board. I was warning as early as 1997, "New golf courses don't create new golfers. They have to get their players from other golf courses!" However, I also published an article that seemed to contradict my own warning, "We need 1,000 more golf courses!" link, http://golfmak.com/1000-more-golf-courses.htm. If you read the article, you'll see I'm talking about entry-level, or 'recreational' type golf courses – not the 7,400-yard monsters designed to challenge Tiger, but chase recreational golfers away! 
BTW: Too many forced carries will eliminate up to 70% of all potential customers - seniors and women.
So, why hire Kahn and McIntosh?
The first thing Kahn and McIntosh do is analyze the subject golf course without losing site of its unique characteristics. I use a term I coined, 'eco-economics' which recognizes that golf courses tend to establish themselves in ways that separate them from all other golf courses. I observe the customers, the clubs and balls they play, the type of car they drive, and how they dress. I look for female players, which tells me whether the subject is attractive to that critical market representing 25% of all golfers.
I look at the homes in the neighborhood from the street and from the fairways. Little idiosyncrasies like cars in the driveways can indicate the level of neighborhood pride - even hint about the relationship between homeowners and the golf course.
Bill and I do something I guarantee no other golf course consultants do: During our tour of the golf course we stop and talk to golfers. We find out why they like the golf course, how often they play, how far they travel to play it, and where else they play. Sometimes we learn more about a golf course in a two-minute conversation on the seventh tee than searching all the data floating around the Internet.  
In my experience, two golf courses only a mile apart may have a completely different type of 'core' customer. Unique characteristics of a golf course are how and why a golf course business establishes its distinct eco-economics: The type of customer may be attracted by its price structures, layout, difficulty, its level of maintenance. Even the clubhouse and sense of arrival can determine a golf course' personality. Even the tee sheet tells me about a lot about the type of customer an individual golf course attracts.
Once me (Kahn) and McIntosh have analyzed the subject, we prepare a report including our recommended courses of action.
Our clients are often (pleasantly) surprised at how we do our work. They are pleased with our thoroughness. They appreciate our sincerity.
Our clients are our references.
Your first consultation with Kahn and McIntosh is always complimentary. And we don't stick our foot in the door. Our clients have plenty of time to check our references. 
If you, your board, or a group of concerned residents would like a conference call with Bill and me we can be available for a complimentary discussion about your particular situation. We'll answer your questions and concerns.
We are confident enough in our work that our clients can stop us at a moments notice with no questions asked.
Call Mike Kahn anytime: 941-739-3990, or send an email: mike@golfmak.com.